Celebrating International Women's Day
06 March 2020
To help celebrate International Women's Day we caught up with our University Librarian, Libby Homer.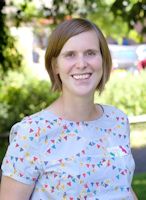 How did you get to your current position at ARU?
Studied
• History at the University of Leeds
• MA Librarianship at the University of Sheffield

Background
• Director of Library and Learning Services – University of East London
• Associate Director (Client Services) – University of East London
• Assistant Director (Operations) – SOAS
• Collections Development Manager – University of East London
• Stock Services Manager – Southwark Council
• Acquisitions Team Leader – University of Surrey
• Library Assistant – University of Sheffield
• Graduate Trainee – University of Exeter

Q&A
Who is the most influential person in your life?
As cheesy as it may sound, it's my Dad. He is the most kind, selfless and socially responsible person I know. He will allow you the opportunity to talk and think through your problems and give you the space to come up with your own solutions (usually whatever he thinks, but he doesn't push in that direction!). He offers support to all my family, as well as friends and charities, if people describe me as being anything like him, it makes me intensely proud!
If you had a large sum of money you couldn't spend on yourself what would you do with it?
I would probably give it away to charity, or use it to support campaigns around gender equality. Having a daughter myself has made me more aware of the lack of parity between men and women in all aspects of life, so we need to get onto it!
What is the single most important lesson you have learnt from life?
Since having a child my mantra has been "do it now, or don't bother". Don't regret the things that you haven't done, give it a go and see what happens.
What advice would you give your younger self?
Just chill out a bit – things don't always go the way you expect and that's okay. And I'd also tell myself to not eat so much chocolate or so many chips (I wouldn't have listened).
How does where you are now differ from where you imagined you would be?
I don't really remember imagining where I would be in x years time, but I certainly never imagined I'd be a Librarian!
How do you measure success?
I can't claim not to be motivated by success at work, I want myself and my team to thrive and make a real contribution to the University. Personally though, I think success for me is making sure I have a decent work/life balance which allows me to achieve what I want to at work but also spend time doing things I enjoy with family and friends.